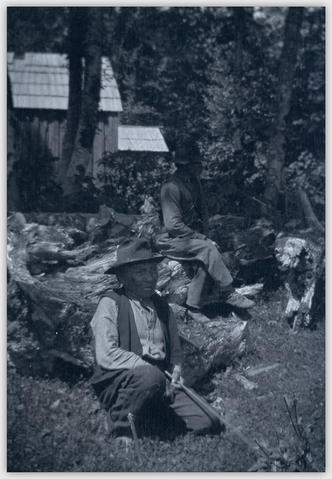 Elements area
Title
Two men seated on a fallen log
Contributor
Contributor
Description
Two men, likely seasonal Indigenous labourers at the Squamish Valley hop ranch, seated near a wooden structure, possibly the hop kiln.
Subject
Subject
Relation (isLocatedAt)
Rights
Digitized images are provided for research and private study use only. To publish, display, or exhibit these images (including web display), please contact the Squamish Public Library (libraryhistory@squamish.ca).
Digital object (Master) rights area
Digital object (Reference) rights area
Digital object (Thumbnail) rights area