Showing 3 results
Resource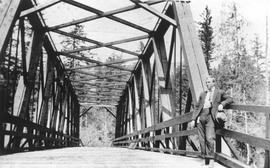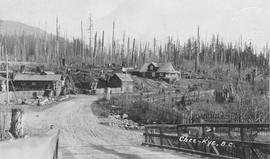 Cheekye as seen from the bridge
Cheekye is from the Indian name for Mount Garibald - in-ch-KAI which means "dirty place". The mountain was so named since dirty snow would result when dust would be blown onto the snowfields from cinder cones and lava. The pioneers adapted this name to the area and river.
Squamish Advance: Thursday, June 14, 1951
CONTRACT LET FOR SQUAMISH HOSPITAL
FLOODGATE REPAIRED BY WORK "BEE"
VILLAGE PLANS MORE SIDEWALKS
CHEEKYE BRIDGE BEING REPAIRED
BRITANNIA TO SELL PYRITES IN B.C.
THE CRADLE
WOODFIBRE
BOARD OF TRADE IN BUSY SESSION
TWO INJURED IN FREAK ACCIDENT
STUDENTS TO ATTEND GRADUATION BANQUET
LOCAL AND PERSONAL
B.C. ELECTRIC PLANS BUILDING PROGRAM
LOCAL STORE ADDS NEW STAFF MEMBERS
COUNTING NOISES
CUCKOO CLOCK HOUSE
[PHOTO]
BRACKENDALE
WOODFIBRE
CLASSIFIED ADS
POUNDKEEPER
LEICESTER SQUARE
[PHOTO]
CARSON CHRISTENING
[PHOTO]
WINTER FUN IN SUMMER
[PHOTO]
Squamish Advance