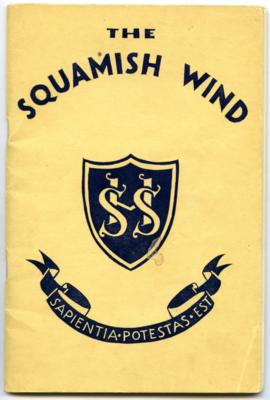 This is an annual school journal that was written, edited and published by the students of Squamish High School.
The pages appear to be out of order, but that is because the numbers on the printed copy are wrong. It goes from page 30 to 34, 33, and then 34 again.
The physical copy contains duplicates of pages 15 to 30.