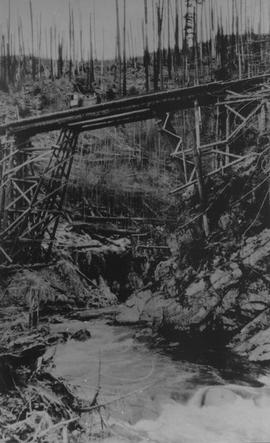 Merrill & Ring Bridge over the Mamquam River, 1928
Approximately 90 feet from the top of the rail to the water in the river. Gas locomotive #4 on the bridge (built by Bill and Sam Culliton). 4 main span strings 90' x 3' diameter. Information from Ed Aldridge.
Photo by: Ed Aldridge.
Aldridge, Ed