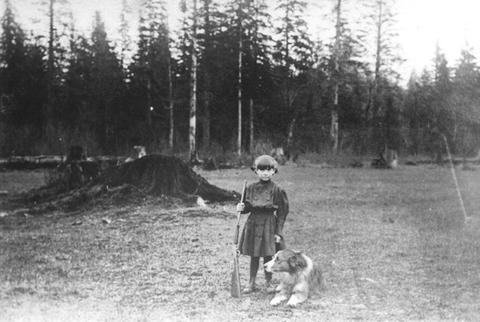 Our Collection
The Squamish Public Library manages a digital collection of hundreds of historical photographs, newspapers (1948-2001), and audio recordings. Currently there are a number of photograph and yearbook collections available, as well as several historical documents.
Another special group of history collections, managed by the Squamish Public Library, includes items from the Howe Sounds Drama Club, Mt. Sedgwick Register and the Squamish Chamber of Commerce, Board of Trade, 1924-1994.
Access the Archives
To access the archives, browse or search our online digital collections or visit the Library and ask for help at the Information Desk. High resolution photographs are available on CDs and can be borrowed from the library. Newspapers can be viewed on microfilm and PDF. Audio recordings and transcripts of interviews with Squamish pioneers are also available.
You can navigate our collections and records using the box on the upper right of each page. Access individual objects using the navigation on the right-hand side of the page.
To get started, enter your search term in the search box at the top of the page, or browse by:
Copyright
All image copies are provided for research and private study use only. If researchers intend to publish, display, or exhibit these images in any public manner (including web display), we ask that you first receive permission from the Squamish Public Library and acknowledge us as the source.
Contact and Contribute
If you are aware of any errors or would like to contribute additional information, we welcome you to contact the moderator (library@squamish.ca).